Savor a Succulent and Exceptional 4-Pairing Menu-Pairing Created by Chef Ana Karina Rodríguez (or, if you prefer, choose from Our A la Carte Dinner Menu.) We will Shout "Happy New Year!" While Admiring the Fireworks Show from the Historic Center From the Comfort of your Table enjoying a Glass of Champagne and the Impeccable and Warm Service that you already know of HOUSE.
Courtesy:
Welcome Sparkling Wine Glass, 12 Traditional Grapes, Bengal Lights & New Year's Kit.
Menu: Chef Ana Karina Rodríguez.
Mixology & Pairing: Cristhian Bustos.
Score: DJ Danni Mass.
Reserve your table today at 777.318.3782
Still wondering where to spend New Year's Eve in Cuernavaca? For this New Year's Eve dinner, if you are looking for a family party with the most exquisite food that this city has to offer to celebrate the night of December 31, look no further!
We Will Serve a Tasty 4-Course New Year's Menu That Includes:
House Restaurant
inside the Las Casas B+B hotel in the center of Cuernavaca is a popular place and celebrated for its beautiful, rustic and modern atmosphere inspired by California, a warm and impeccable service and its delicious Mediterranean, Italian and Mexican menu created by the Talented chef Ana Karina Rodriguez. Only 1 hour from Mexico City.
Make this night of December 31 a night to remember and welcome it to 2020 with seasoning through a delicious and decadent multi-time menu tailored for this occasion, as well as the effervescent
mixology of Christian Bustos.
Relax & party under the stars, surrounded by hundreds of candles. You and your guests will feel as if they are sitting in the front row while being served by the renowned warm and timely service of our staff.
It is not necessary to go to the club after dinner, as we will keep the festive night with our favorite DJ by scoring at night.
After dinner, enjoy the traditional fireworks show of the city center without having to leave the comfort of your table while you and your guests raise the glass with a champagne toast at midnight to receive 2020 beautifully with joy and good luck. Happy New Year!
Our New Year's dinner this December is a popular night here at the HOUSE restaurant, so it is recommended to
book in advance.
7 Mexican Traditions for the New Year!
1.- Twelve grapes: at midnight, Mexicans celebrate the year by eating twelve grapes, one per month.
a) To bring good fortune,
b) To make 12 wishes, one for each grape
c) To predict how the new year will treat you depending on whether the grapes are sweet or sour, 12 bells, 12 grapes, 12 months, (If the seventh is sour, the month of July will not be as good for you).
Here at HOUSE We always start this 5 minutes before midnight because frankly eating 12 grapes in just 12 seconds is in Chinese.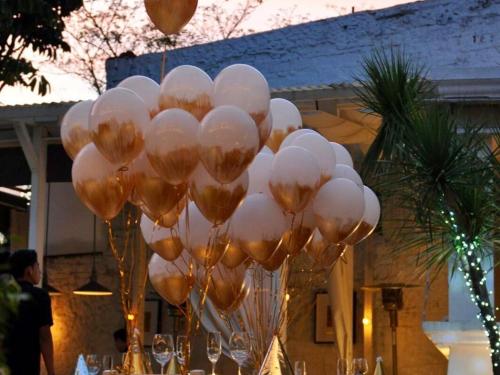 2.- Colored underwear:
Wear red underwear and someone special will come into your life along with the new year. Yellow for money and prosperity; and Green to attract well-being and health. Bonus points if you wear your underwear upside down!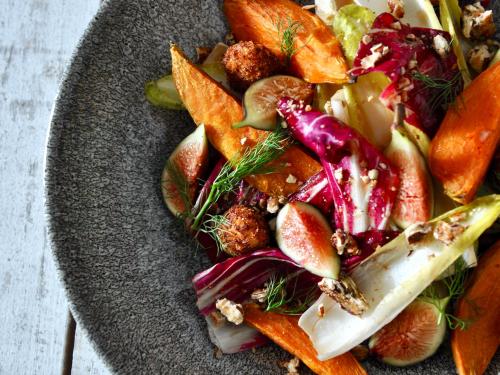 3.- Empty suitcase:
Is one of your New Year's resolutions to travel more? We Mexicans have a different trick than the rest of the world to ensure that this goal comes true. Before midnight on the eve of the new year, take your empty suitcase for a walk on the block and this will bring you a year full of new adventures in exciting and distant places. The more you move the suitcase, the more you will travel.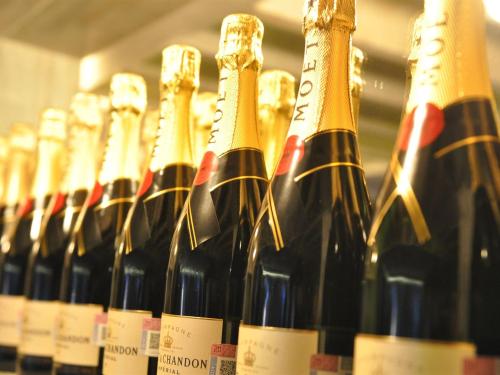 4.- New clothes:
Do you expect significant changes from the month of January? Just wear new clothes on the big night!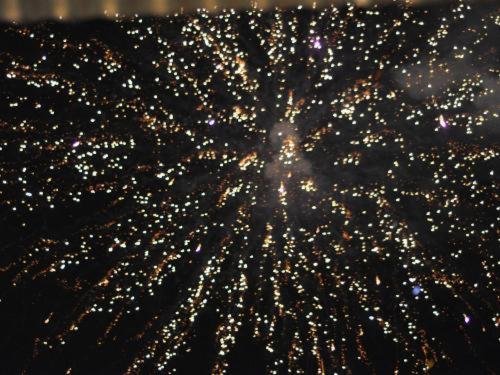 5.- Sweep the house and bathe!
This is favorable for renewal, leaving behind the year that ends and what it was, opening space so that all the exciting things that the new year brings can enter our lives without problem.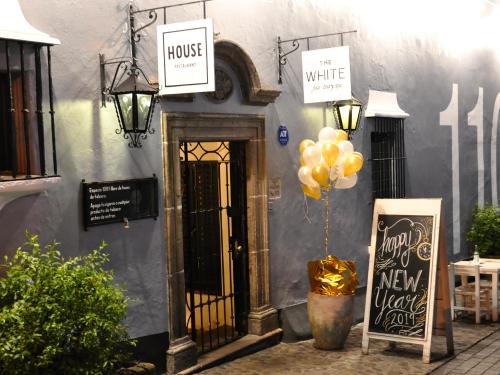 6.- Pour water through the window.
This is for good luck; If you do, throw little because it is blessed!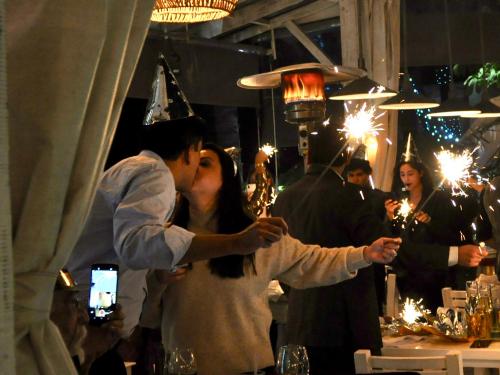 7.- Kiss at midnight:
Celebrating the New Year with the classic "midnight kiss" is a good omen for a year without loneliness.
Christmas and New Year's dinner! Welcome to 2020 With a Champagne Toast and an Elegant Dinner in the Historic Center of Cuernavaca.