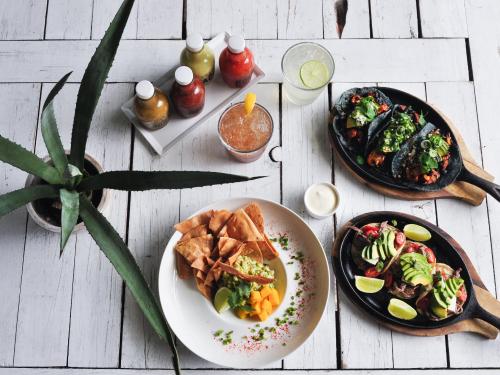 1-2-3-4-5 CHA-CHA-CHA-CHA
This Domingouuu Cinco de Mayo! come celebrate the biggest gringo celebration at HOUSE.
Taco Bar Special Menu, the best Guacamole in Town & Margarita Specials!
Ay! Ay! Ay!
Menu de 5 "Muy Especial" Tacos for only $55 ( per taco)
-Taco al pastor

-Steak & Onions

-Chicken
(With pineapple, avocado, radish and apple-tree chili)
-Cecina
(Cheese, Cream and Pico de Gallo)
-Rib Eye
(Port Salut, Raclette & Gruyere, Pear sauce and salsa macha)
Don't Miss it!
Cha-Cha-Cha-Cha!
*Valid Sunday May 5th from 3 to 10 PM.